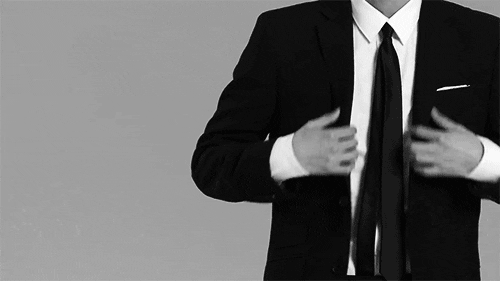 Frack!
It's been 2.5 years since I've posted on this blog. I missed you so!
After that last blog post of mine, I kind of got distracted and moved to Amsterdam, and got involved in a few more ventures. After 917 days without an update, I thought it was about time to let you guys know what's been cooking in the Mr Green kitchen.
It's been around 8 years since I started in this industry. So much has evolved. E-gangsters have disappeared (for the most part), while sharp professional entrepreneurs have taken their places. Mobile advertising has taken over. Technology has armed affiliates with insight like never before.
But there is one thing that has been stuck back in time…
Industry conferences.
I'm would like to introduce what I believe will revolutionise affiliate marketing conference industry.
Affiliate World Asia 2015
This is the first time an event of this scale will connect affiliate leaders of China and around Asia with the leaders of the rest of the world. Affiliate World Asia will be the meeting point of the affiliate industry elite connecting the industry's most successful marketers, biggest advertising and affiliate networks, and inspiring thought leaders together in one place over two days.
PS. If you've watched the affiliate marketing landscape change in the last 2 years like i have, you know China is starting to make big moves in the industry. 
Who's going be speaking you ask?
Our speaking line up of industry thought leaders and groundbreakers will be sharing their insights and discussing where the next big campaigns will be.
They'll be sharing their success stories, teaching you how to create, optimise and scale your campaigns. You'll leave inspired with new ad formats, traffic sources, campaign ideas, outsourcing concepts and how to scale your affiliate business to a level where it can sell.
­Drew Eric Whitman (Ca$hvertising)
Tim Tetra
Mr Green (yours truly)
­ Besmir Bregasi (Bbrock)
­ Charles Ngo
­ Hugh Hancock (Caurmen)
Alexander Tsatkin (a.k.a Angry Russian, a.k.a my arch nemesis)

20+

more being announced soon.
Did you say there were going to be expert panels? Heck yes!
­ Outsourcing and Virtual Assistants: How to Double Your Revenue in 2 Months
­ How to Grow your Affiliate Business to Sell for 7 Figures
­ Hitting 5 Figures a Day: Where the Big Campaigns are in 2016
­ Mobile Ad Formats: Dissecting the ones you know, and discovering the ones you don't.
We don't shy away from being creative in the STM kitchen, and we've carried this over to our conferences. We know what type of events increase business and we've made sure the best events possible have ended up at Affiliate World Asia.
There will be an Exposition!
Now you can hustle up new business, and make deals at the largest affiliate exposition in Asia. With companies from all corners of the globe, you'll find more business opportunities in one day than would be possible over years. Held on the 23rd floor with stunning views looking out over Bangkok, bow chica wow wow!
There will be Traffic Source Meet-ups!
Make new business connections at our four traffic ­focussed networking events . Bringing together the experts in traffic niches, you'll make new connections and uncover new business opportunities:
1. FACEBOOK & SOCIAL
2. MOBILE
3. DATING
4. MIXED TRAFFIC (DISPLAY, PPV, SEO, EMAIL & SEARCH)
Say What?! Also a live Training Workshop (AMC.LIVE)??
Affiliate marketing newbie? Confused and overwhelmed?
Attend our intensive training workshop, AMC.live. Learn from three expert affiliate marketers how to set up, launch and optimize your campaigns. You'll come away an expert in running affiliate marketing campaigns, the mindset and processes involved, and the perspectives from other parties that are critical for long term success.
Ok that is a going to make my brain explode!  Got any parties planned??
Boom! Celebrate our two inspiring days in Bangkok with the party to end all parties. We are designing an immersive night to transport you to a magic world surrounded by performers, provocateurs and endless surprises. This will be a spectacular event like nothing you've seen before. We have surprises to reveal about this from September but we promise it will be worth the wait.
A.D.H.D Summary:
December 7-9th 2015. Bangkok, Thailand. Do not miss the event of the year.
Get your ticket here: http://affiliateworldconferences.com/asia/
Join the FB Event here: https://www.facebook.com/events/1395943237400944/
P.S. Did I mention this is going to be in Thailand?? This is one solid excuse to go hangout in paradise for a week :D. Unsure about Thailand? Watch this: